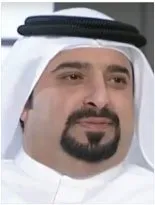 As the Managing Director of the Center for the Studies of the Global Economic Futures (CSGEF), I feel honored and privileged to introduce a self-governed independent body devoted to strategic, economic, and socio-economic global development. 
My vision for CSGEF is to provide a unique scientific platform that focuses on the socioeconomic and systemic forces that define the global economy's future. Our motto is to advance humankind's understanding of economics from a global standpoint.
As the world is evolving rapidly, tools of the economy need to keep pace. This evolution is evident in digital finance, changing socio-economic behavior patterns, shifting origins of trade and investment, automation, changing the energy landscape, and monetary policies. The changes taking shape around us influence individual, enterprise and foreign investments and lead to new economic blocks and regions. 
All these developments are leading to the advancement of knowledge.
 The decades ahead of us promise enormous potential. We have a unique opportunity to capitalize on this by introducing focused research and independent analyses, facilitating informed debate, and providing new and innovative policy ideas. 
We are in talks with key strategic stakeholders to identify the policy challenges and opportunities for the future of the global economy. I have been in touch with many scholars, international government organizations, leaders in research and the think tank community. We collectively acknowledge this potential and sincerely believe CSGEF can significantly benefit it will add to global the decision-making process and enrich public discourse.
Our team is working hard to develop new ideas and recommend innovative policies that address development in a specified research area impacting the future of the global economy. My job is to provide thought leadership and guidance in translating and disseminating ideas into actionable plans and for the benefit of concerned our stakeholders.
CSGEF will produce Policy Papers, Working Papers, Policy Position, Strategic Reports, Macroeconomic Reports, Situational Analysis and Policy Briefs targeted toward global decision-makers and strategic stakeholders. The Center will also build a neutral discussion platform gathering seasoned international policy makers and industry and thought leaders who demonstrate a professional and scholarly interest in the global economy.
The future is challenging, and we aim to make it easier for our clients to navigate it better. We invite you to partner with us. 
Thank you all for your contributions, and I look forward to your valuable support.

Mahmood Sharif Mahmood
Managing Director
Center for the Study of the Global Economic Future